Squinny w. Dusty Forever, White Line Darko
Thursday September 14 @ 8:00 pm

-

11:00 pm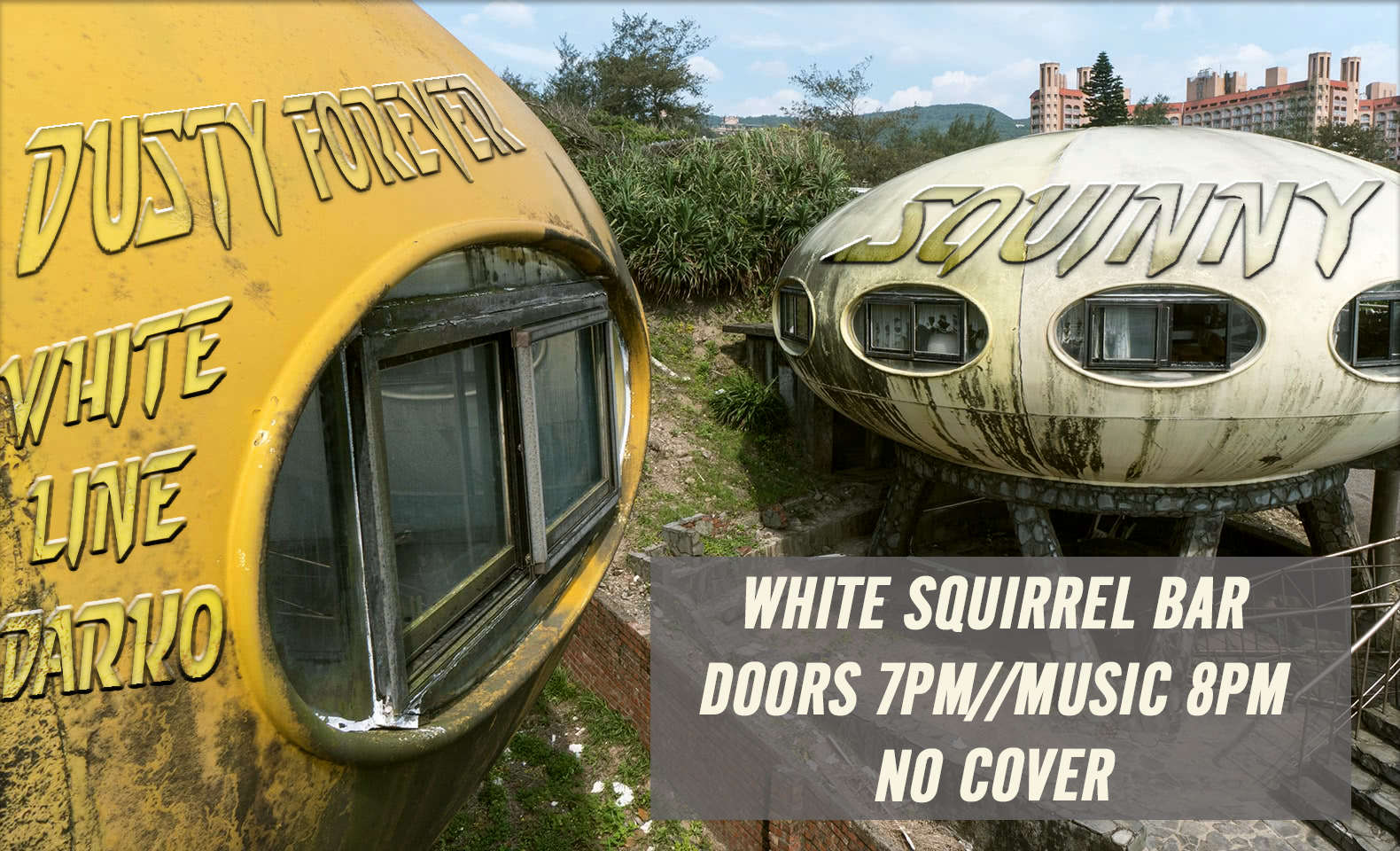 Dusty Forever: Desmond Lawrence's alternative folk-rock project. His linear song structures guide you through vivid yet dreamlike stories, such as a dog's experience with space exploration or a daydreaming kid stuck out in left field. Hazy yet firm vocals paired with an emphasis on ambience and textural instrumentals, Dusty Forever's music is a warm invitation to cozy up and immerse yourself in the sound.
Squinny: Squinny is Minneapolis punk prog four piece that sounds like a thunderstorm rolling across the prairie.
https://squinnysquinnysquinny.bandcamp.com/
https://www.instagram.com/squinnysquinnysquinny/?hl=en
White Line Darko: White Line Darko is a psychedelic rock band hailing from Minneapolis, MN. They write and perform original music, heavily inspired by artists like The Beatles, Pink Floyd, and Tame Impala. The group consists of Kenneth Zierman, Nolan Juusola, Jacob Cloutier, Nathan Loesch, and Nathan Olson.
Cast aside your inhibitions. Drown out the noise that attempts to squander belief. Gear up for a musical voyage, the likes of which have never been seen before.
https://whitelinedarko.bandcamp.com/album/turning-out
https://instagram.com/whitelinedarko_?igshid=MzRlODBiNWFlZA==