Nate and Hannah Tuesday Night Residency *Show starts at 9pm*
Tuesday August 16 @ 9:00 pm

-

11:30 pm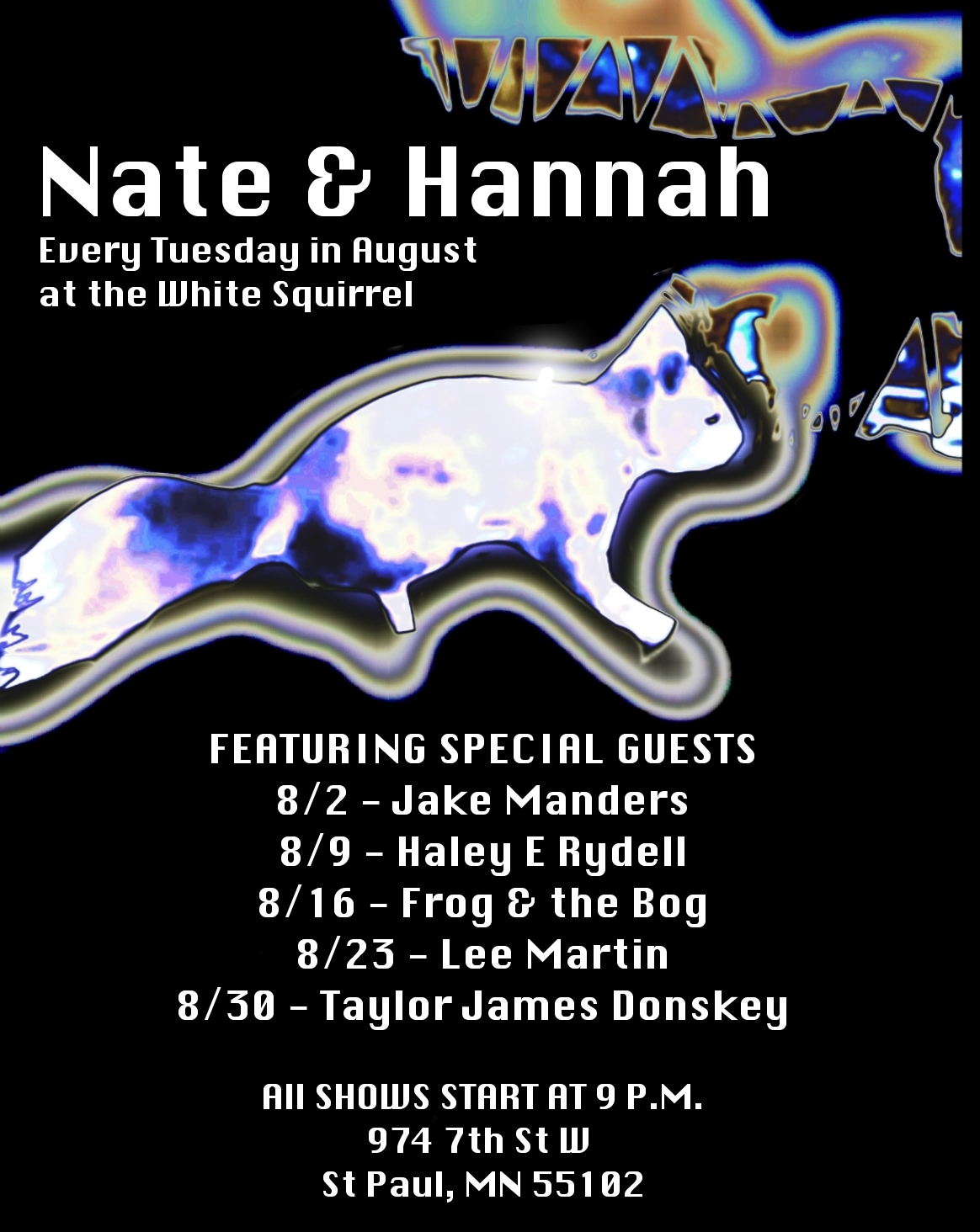 8/16 – Frog & the Bog
Nate and Hannah
Bio:

Nate & Hannah are a Twin Cities based acoustic/electric duo composed of songwriters Nate Case (the Lowland Lakers, Dirty Horse) and Hannah Hendrickson (Your Grandmother's Funeral). Drawing on a blend of Americana, blues, and classic rock, they lean heavy on vocal harmonies and lyrical explorations of the joys and struggles of life.

Frog & the Bog
Bio:

An American and a European walk into a bar… Sounds like the start of a joke, but it's how J and Lis met- J hailing from the Twin Cities, Minnesota, and Lis from Amsterdam, the Netherlands. Meeting randomly at a karaoke night in Minneapolis, the two started talking and soon discovered they had something in common; a passion for music.
Combining J's experience from playing in Pert Near Sandstone for the last 15 years and Lis's experience as a singer/songwriter, they joined forces in 2021 and started Frog and the Bog. Their first single "Shadows on the Wall" was released in November of 2021, an indie-folk song that reflects on the mysterious and dark side of living in a small town.