Magenta Vice w. PLVS VLTRA, Gehenna Saga
Saturday July 22 @ 9:00 pm

-

11:30 pm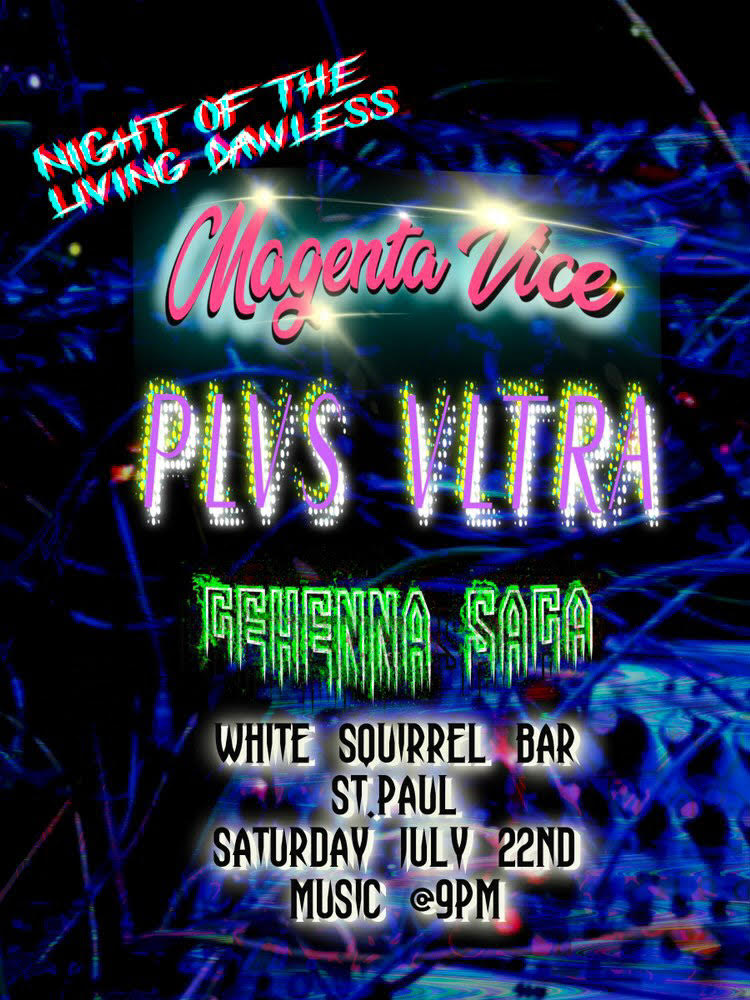 Magenta
Vice
 are a synthwave duo whose members have deep roots in Twin Cities music going back nearly 30 years and spanning several styles. John W and Erik W approach synthwave as a band rather than as producers, focusing on live hardware instrumental performance and the freedom and spontaneity that come with working outside the world of DAW-based production.  A mixture of both vintage and current gear bring a wide variety of sounds to the table, and a healthy mix of humanity and machine. Heavily influenced by Italo disco, old school electro and Hi NRG (Patrick Cowley, Giorgio Moroder, Paul Hardcastle, Newcleus) but also balanced and informed by the spacey sounds of 70s German kosmische musik and early New Age (Tangerine Dream, Klaus Schulze, Michel Genest et al), 
Magenta
Vice
 offer a wide range of moods and  BPM's with a sound that tries to blend past and present in their own way.
John W – synthesizers
Erik W – rhythms, bass synth, guitar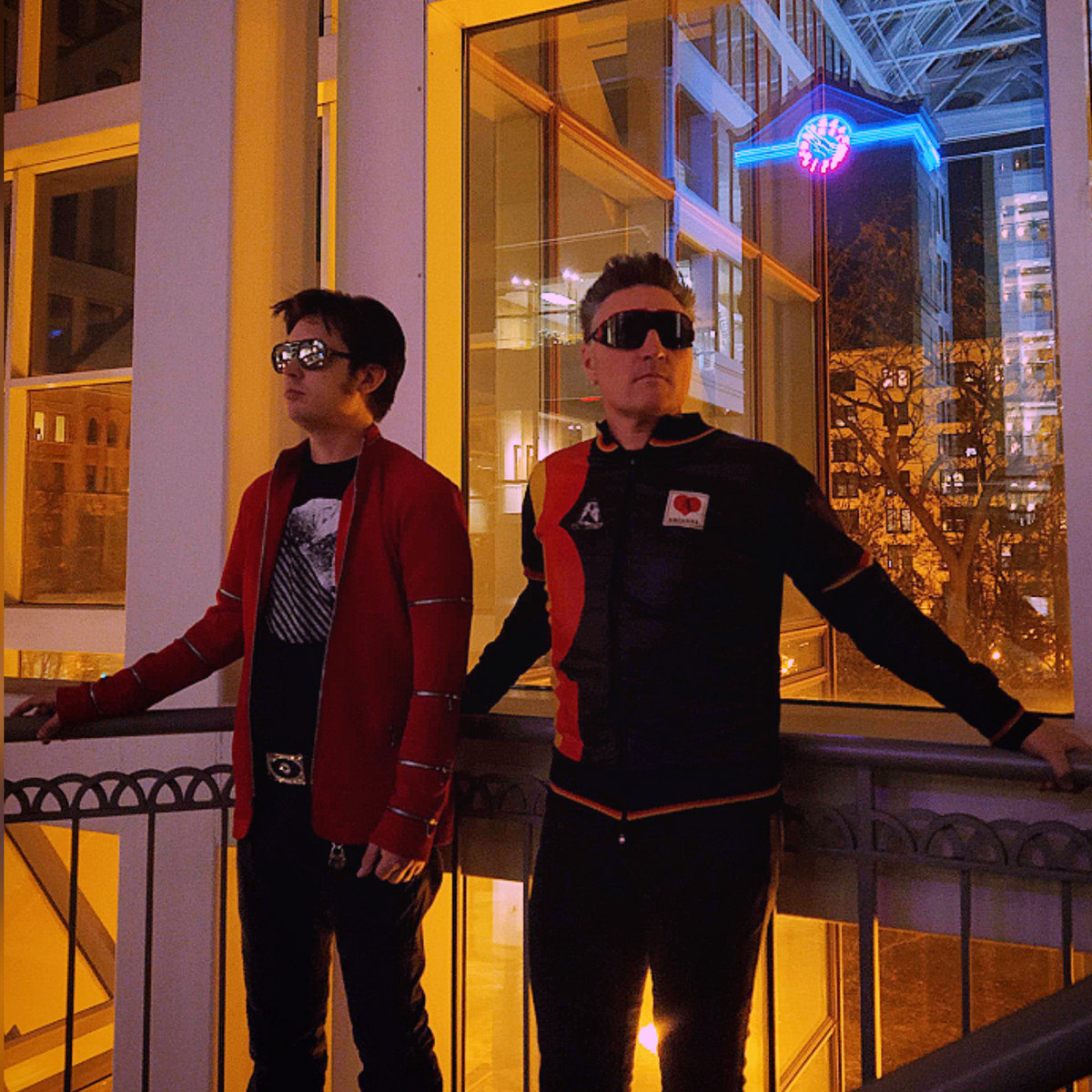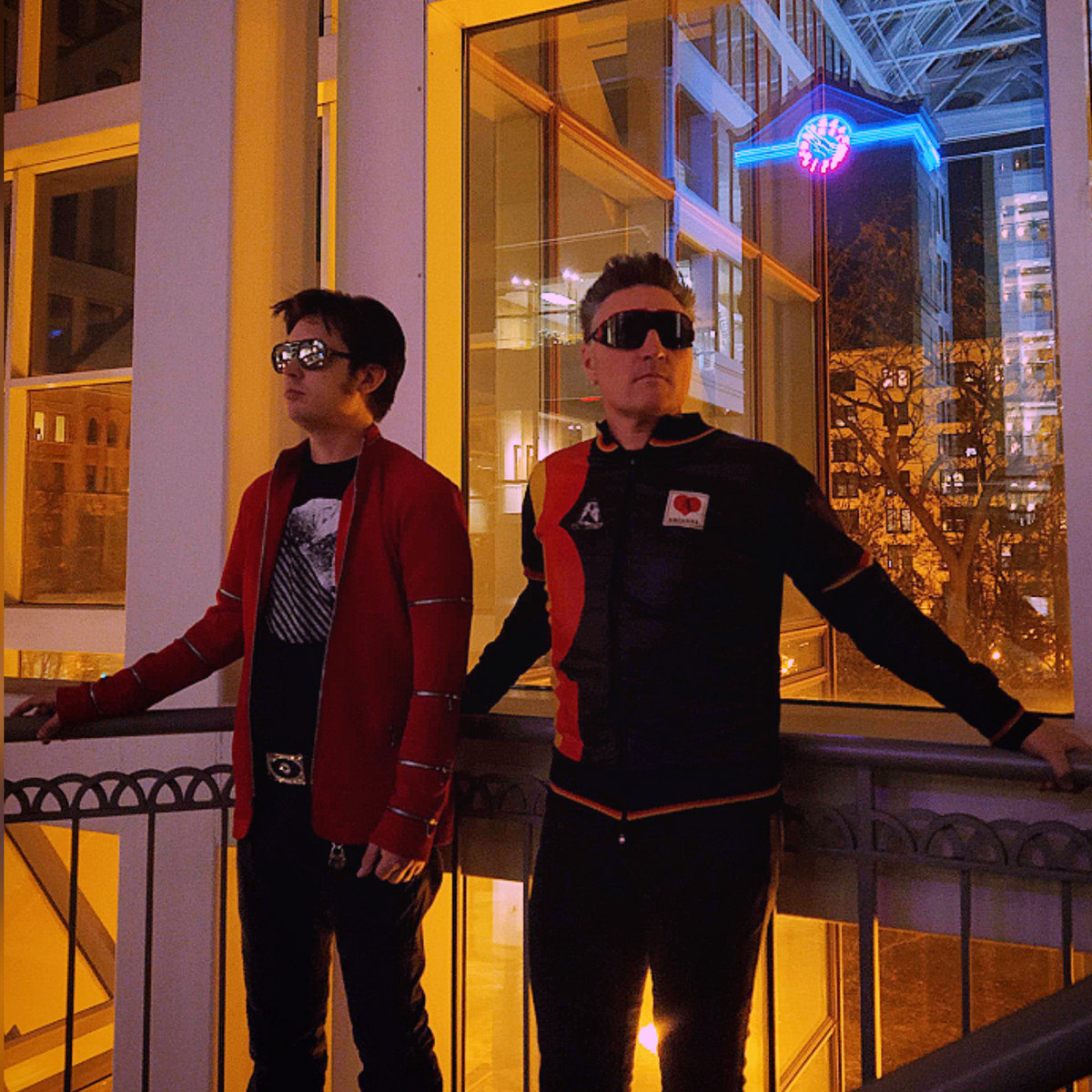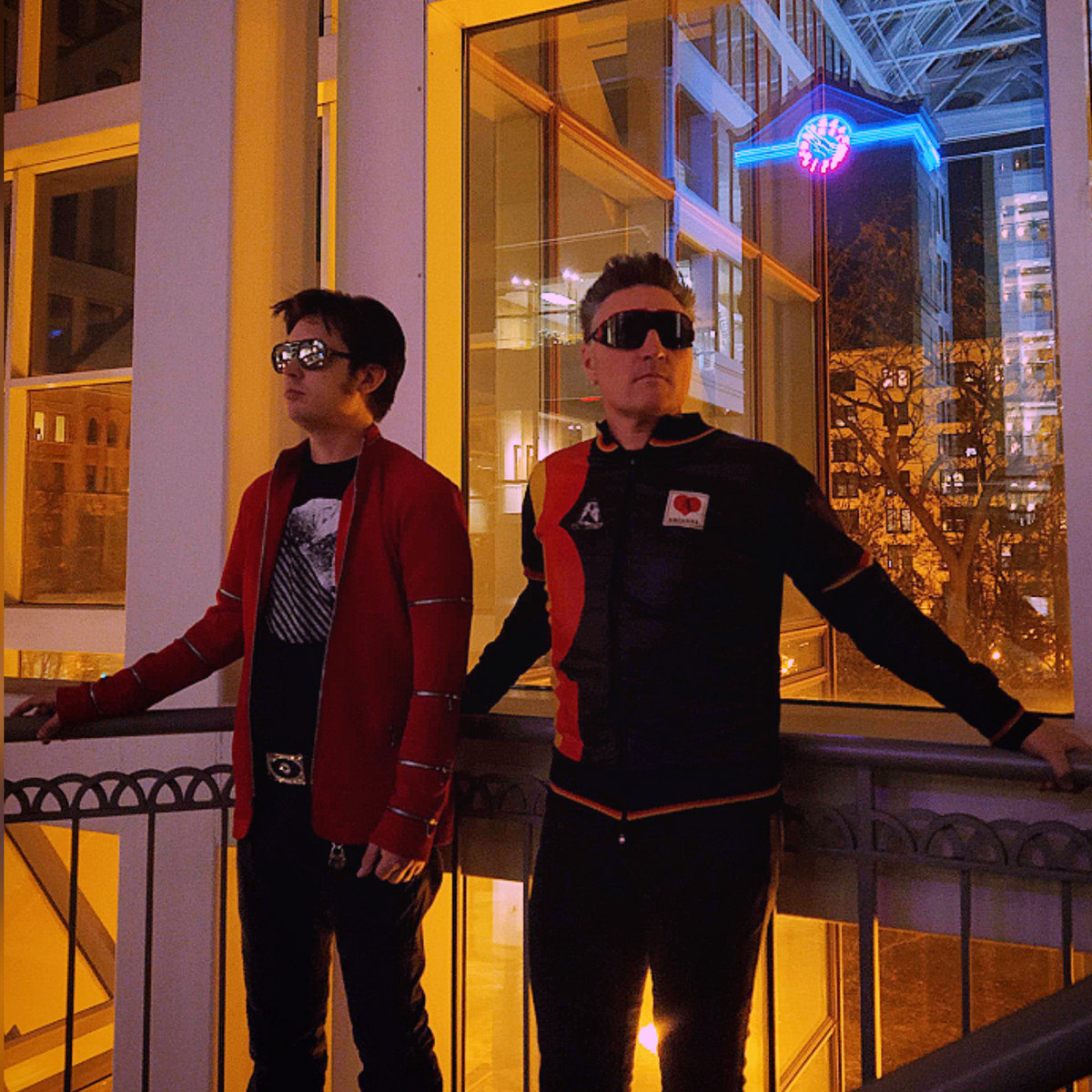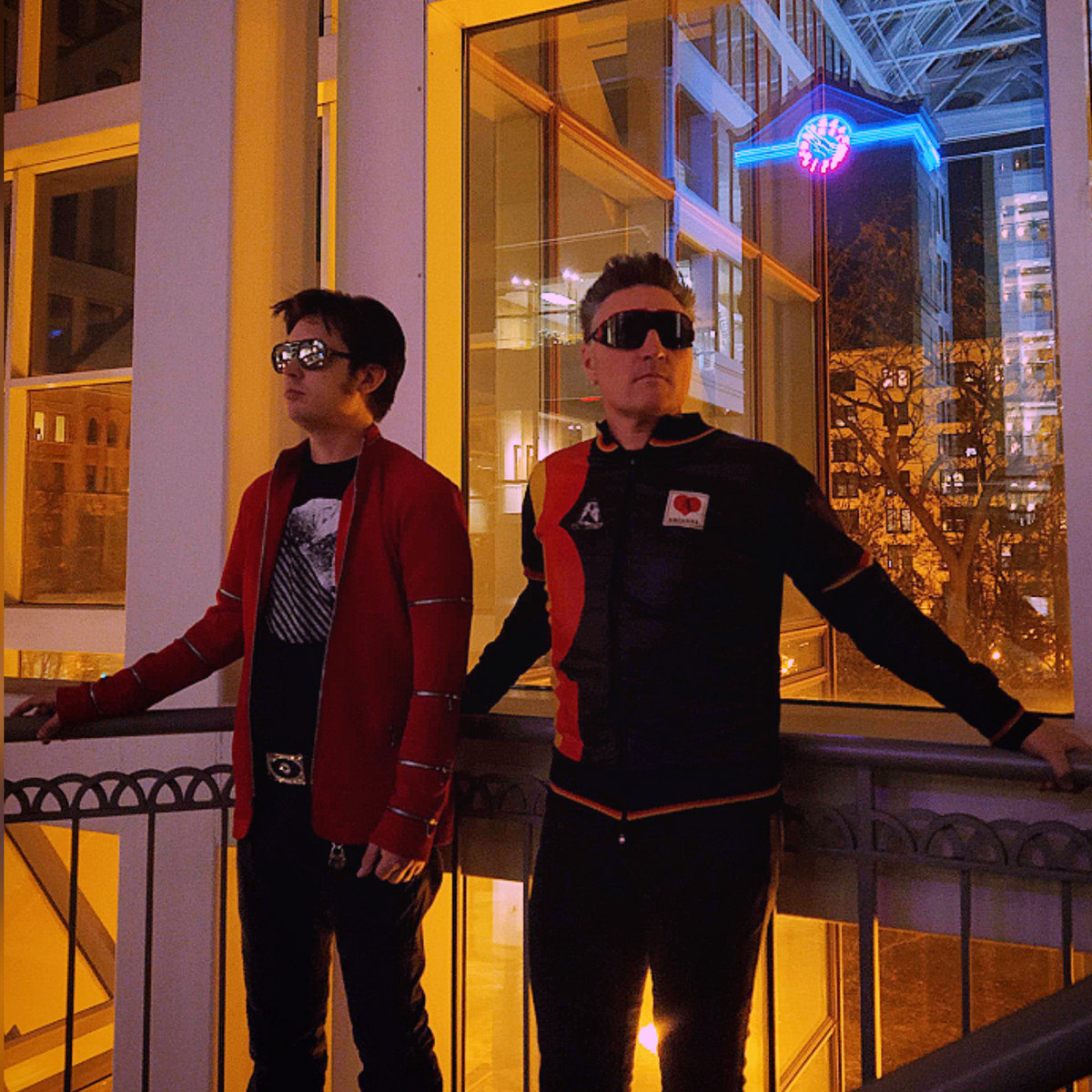 ++++++++++++++++++++++++++++++++++++++++++++++++++++
PLVS VLTRA is the brainchild of Dave O. Live modular synthesis informed by the past (Steve Roach, Laurie Spiegel et al) but not rooted to it, Dave's electronic immersions offer a beautiful and visceral hands-on live experience that gear nerds and sonic aficionados will definitely enjoy. A true sound bath in a world that needs it. His public performances are rare.
Dave is a founding member of the space rock group Thunderbolt Pagoda and a former member of the "snowbient" space music group Ousia, who were recently included on the compilation album "Southeast Of Saturn, Vol 2," recently released onn Third Man Records.
+++++++++++++++++++++++++++++++++++++++++++
SUFFERING: THE EVER ESSENTIAL COMPONENT OF THE HUMAN CONDITION THAT BINDS US TOGETHER AND TEARS US APART. THIS IS THE PLACE OF MY NATIVITY. IN THE DEPTHS OF THIS DESPAIR LIES THE EMBODIMENT OF ALL THAT I AM, FOR I AM AN AMALGAMATION OF YOUR FEARS AND YOUR DOUBT; AND THROUGH EVERY SHORT-LIVED VICTORY AND DEVASTATING DEFEAT, I PULL THE STRINGS FROM REALMS BEYOND YOUR COMPREHENSION. BUT HIDDEN BEHIND THESE BITTERSWEET TRUTHS AND PLACEBO HIGHS, LYING BELOW THE AFFLICTION OF LIFE, CAN BE FOUND A HEDONISTIC PLEASURE THAT TRANSCENDS THE BOUNDARIES OF YOUR COMFORT. COME WITH ME IN EMBRACING THE PAIN AND JAUNTING FROM WOMB TO TOMB, FROM ONE ETERNAL VOID TO THE OTHER. LET'S SUFFER TOGETHER, YOU AND I. LET ME BE YOUR GUIDE IN THE DARKNESS. LET ME SHOW YOU THE WAY.
This message will now repeat.