CANCELLED – Fred Abong (Throwing Muses) w. Special Guests
Friday November 3 @ 8:00 pm

-

11:00 pm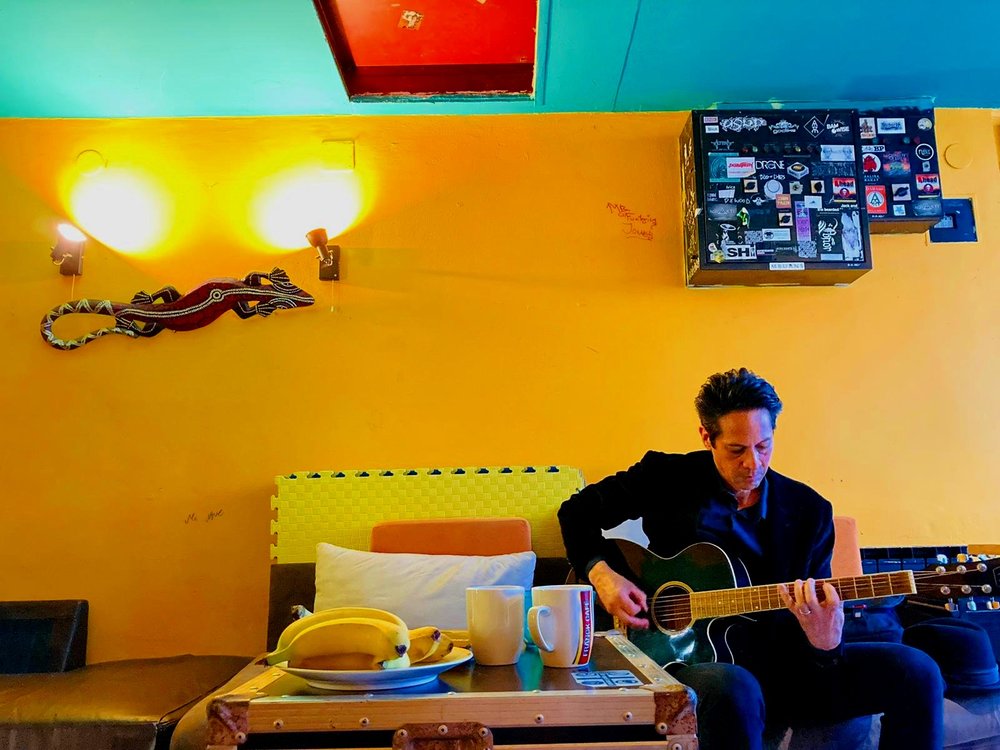 THIS SHOW HAS BEEN CANCELLED
Fred Abong is a singer-songwriter and multi-instrumentalist. He grew up in the Northeast, has lived in Southern California, and is currently calling New Orleans home.
Slightly off-kilter songs, existential, spiritual, romantic, and poetic in their focus, detuned guitars, unconventional song structures, and a raw and unpolished production aesthetic characterize Fred's overall sound. A hypnotic, sometimes gravelly, voice adds to the effect.
As one reviewer of Fred's work has put it:
"There are artists who we say have a particular sound and then there are artists who, upon listening to their music, are so unique that there is no possible way that their music could be mistaken as being performed by anyone other than them. In the case of singer-songwriter Fred Abong, the latter case is certainly true." (Amplify Music)
Fred's music has drawn comparisons to Bob Dylan, Lou Reed, Elliot Smith, Nick Drake, The Velvet Underground, Jeff Buckley, Nirvana, Joe Strummer, and Guided By Voices.
Prior to becoming a solo artist, Fred's musical journey looked something like this:
1980's: Drummer/Bassist/Guitarist in many different hardcore punk bands in Newport, RI.
1990-93: Bassist for Throwing Muses, then Belly.

1994-Present: Songwriter/Singer. Bassist in KH Electric Trio.
Miscellaneous: Fred also has a PhD in Humanities and spent time as a professor before returning to music.