Enter the Void Third Monday: Ryuchi Sakamoto
Monday November 20 @ 8:00 pm

-

11:00 pm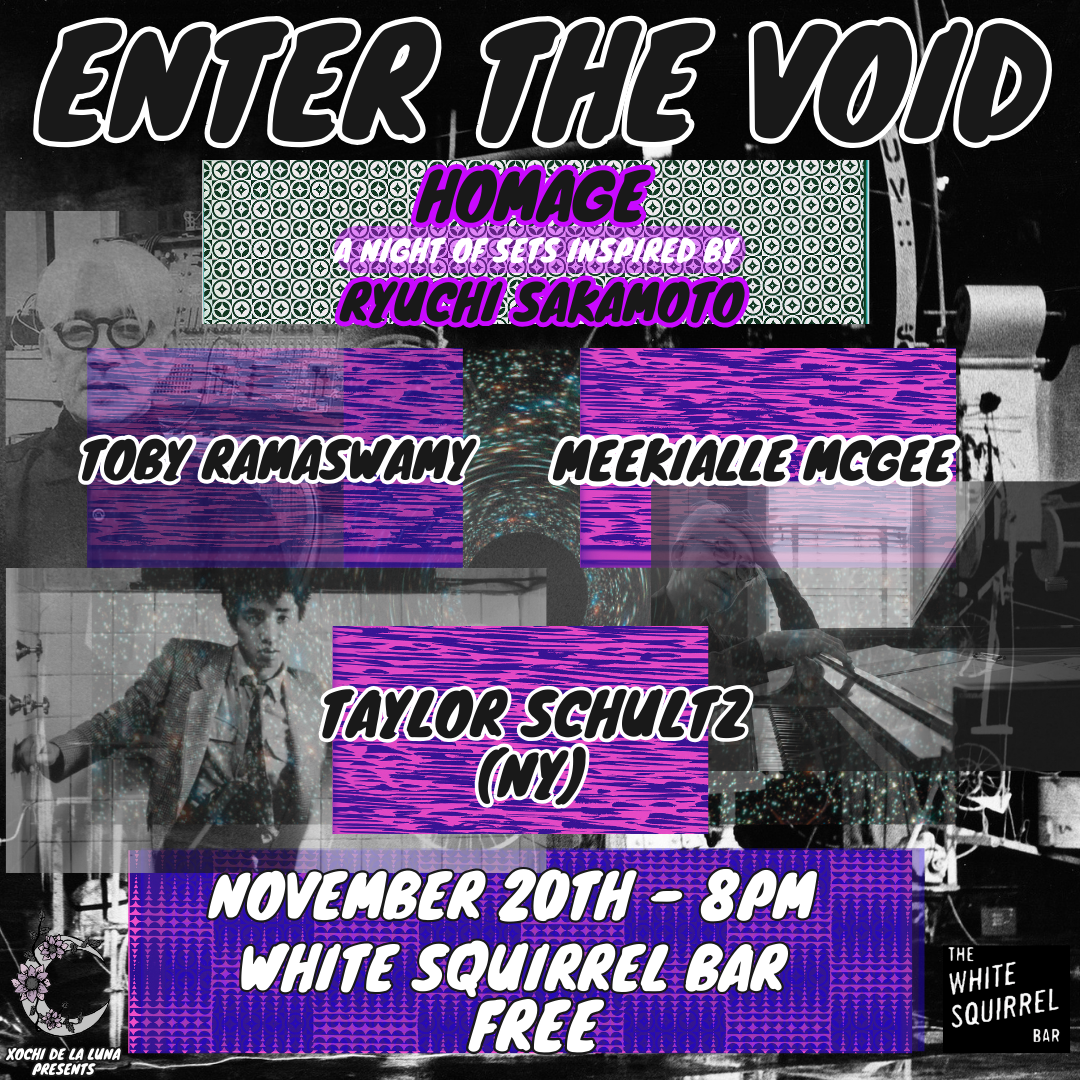 November 20th we have our third Homage of the series.
This one is dedicated to iconic and universally lauded composer and multi-hyphenated artist,
Ryuchi Sakamoto. Sakamoto died in March at the age of 71, and inspired so many,
especially in the Electronic music genre with his solo work and the work of Yellow Magic Orchestra.
3 very talented artists and their friends will be playing us sets inspired by the legend,
and NY based artist Taylor Schultz ( @denbreezy )