Enter the Void Third Monday: Akira Yamaoka
Monday October 16 @ 8:00 pm

-

11:00 pm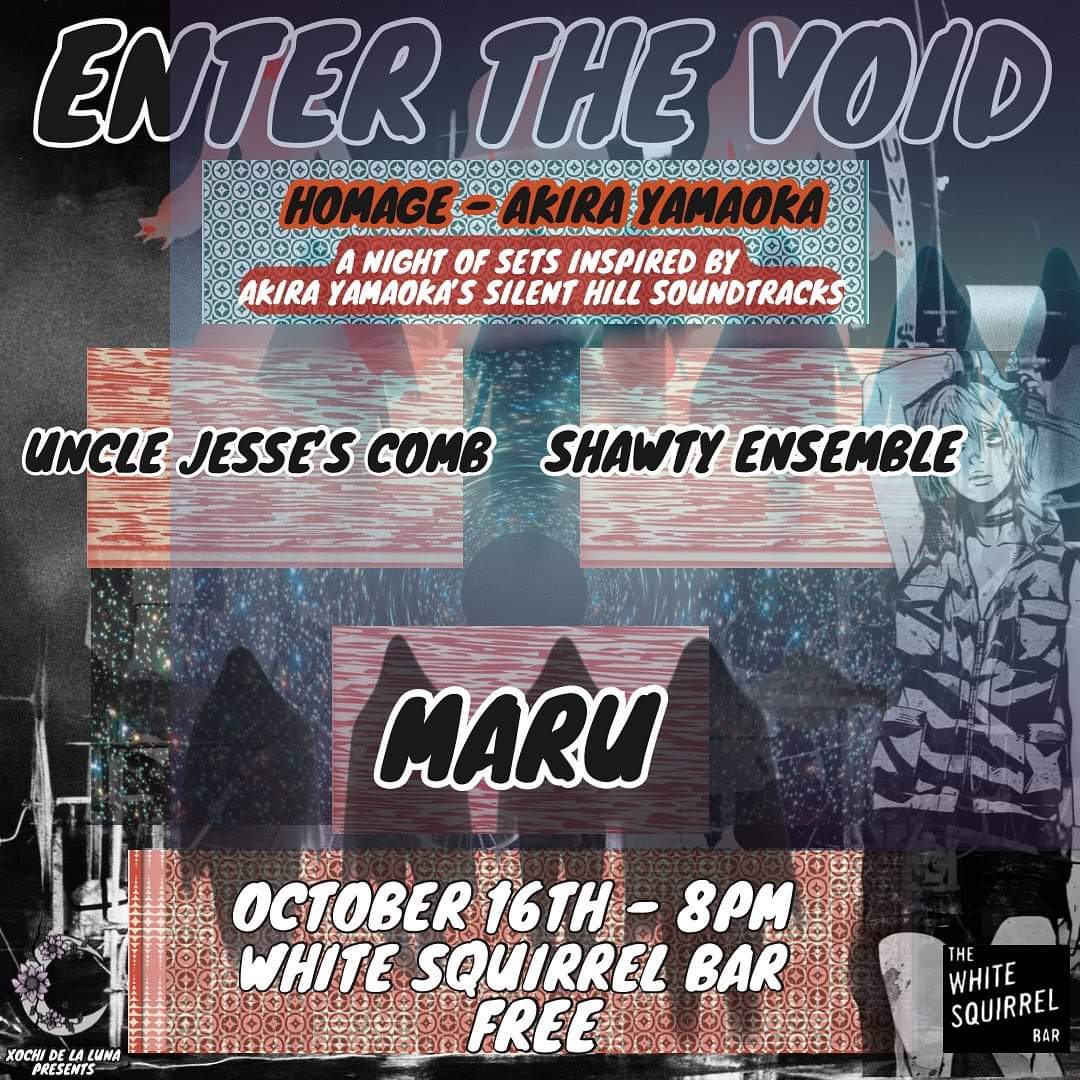 October 16th – Enter the Void S01E04
Homage – Akira Yamaoka
There aren't many horror video game soundtrack composers who are known by name.
Akira Yamaoka changed the game when he devised the haunting melodies and sounds of video game series, Silent Hill. 2 bands and 1 solo musician will be doing homage sets, where they take their skills as musicians and apply it to making music akin to the nightmare sound scores of a horror legend. Episode 4 features sets from: Maru, Shawty Ensemble & Uncle Jesse's Comb.
Show starts at 8pm sharp – FREE