Early Show w. Taylor James Donskey, Hana Fleur, Bob Frey
Saturday July 29 @ 1:00 pm

-

4:00 pm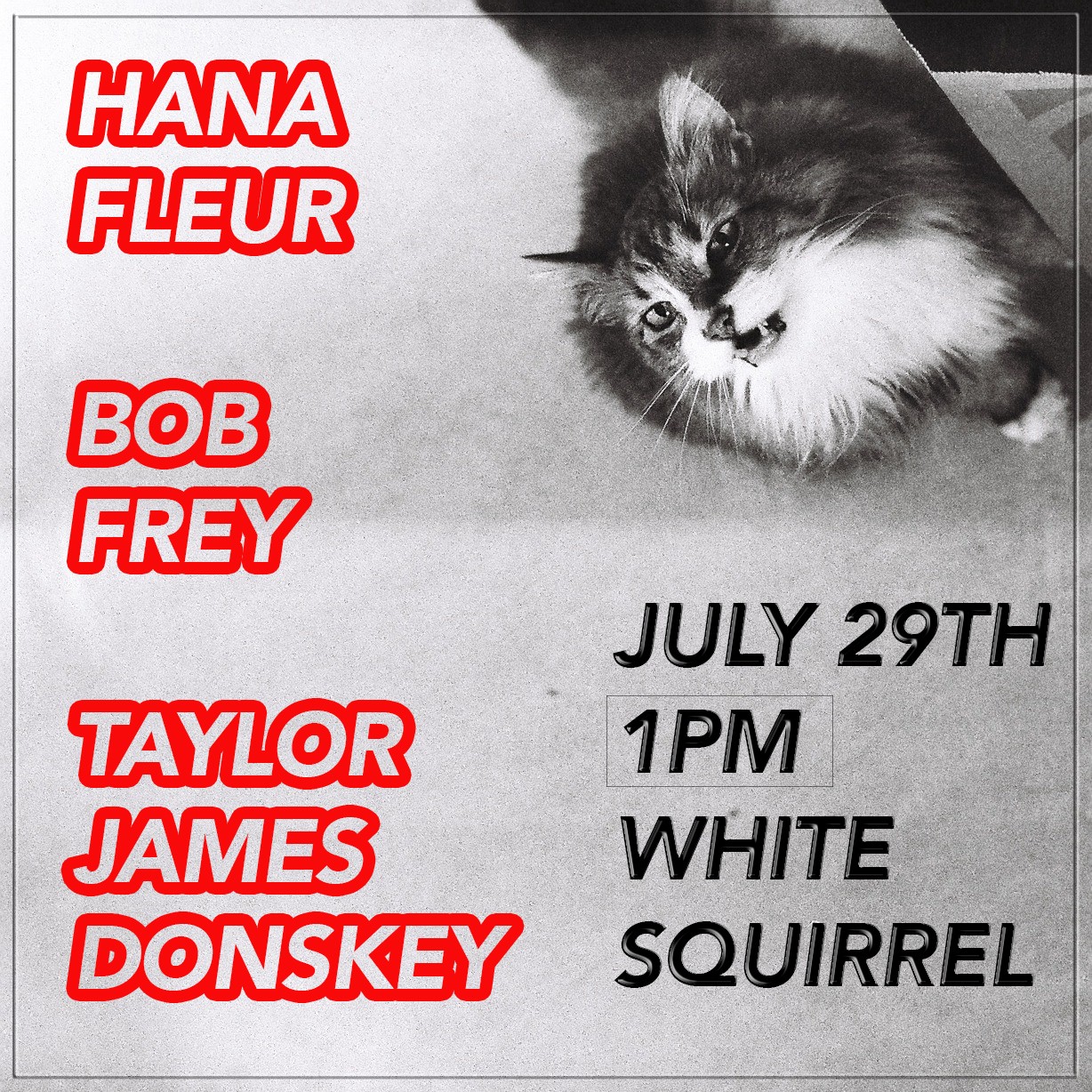 Taylor James Donskey is a lover and writer of songs. He is known for his work in the Minneapolis/St.Paul music scene as a side-man bassist, music instructor, host and soloist. He works to foster growth & connection through music. His songs tell stories of the everyday folks; stories set in the comfortable American styles of folk, alt-country, rock and indie.
Absorbing the sounds of the many bands he's played in The Lowland Lakers, Lena Elizabeth, The Gentlemen's Anti-Temperance League, Barbaro, Donskey has carved a unique spot for himself in the Twin Cities music scene that includes elements of pop, bluegrass, folk and jazz.
Raised in La Crosse, Wisconsin and influenced by his time in the Driftless Region, he picked up the bass at 14 and began his life as a sideman. He played in pop punk bands and school jazz combos. He sang in choirs and played trumpet, trombone, percussion and most importantly, the bass. This led him to playing paid gigs in high school, sitting in with his uncle's cover band.
"I had to learn nearly two hours of rock cover songs," Donskey says. Playing music by Bowie, Petty, Harrison and McCartney left its mark. "A lot of that music had incredible bass lines like I'd never really heard. It really inspired me."
+++++++
Hana Fleur
Ranging from evocative folk music to raucous soul, Hana Fleur and band blaze a unique path in the western Wisconsin music scene. Her personal, thoughtful lyrics find a home among the pulsing rhythm section of Downtown Matthew Brown's bass, Jon Talberg's percussion, and Mariel Schneider's percussion and dance artistry. Combined with Britt Gullixson on piano and voice, Sam Weaver on several fretted instruments, and Andie Wyne on cello and voice, the band explores a variety of moods and styles. Both celebratory and cathartic, Hana Fleur and band create music for healing, music for dancing, music for life.
https://linktr.ee/hanafleur.music
+++++++
Bob Frey
Bob Frey is a singer-songwriter who has lived and performed in the Twin Cities since 1993. Bob honed his craft in the bars and coffeehouses of his hometown Cleveland, Ohio, as well as in Oxford, Ohio and Chicago. A longtime devotee to the art of writing and performing songs, Frey's songs have a strong melodic base which, coupled with his unique and memorable voice, immediately draws and engages his audience and proves to be the perfect vehicle for his wry, intelligent lyrics.