Desert Islands presents: "The 5th Anniversary" Tuesday Night Residency
Tuesday August 29 @ 9:00 pm

-

11:30 pm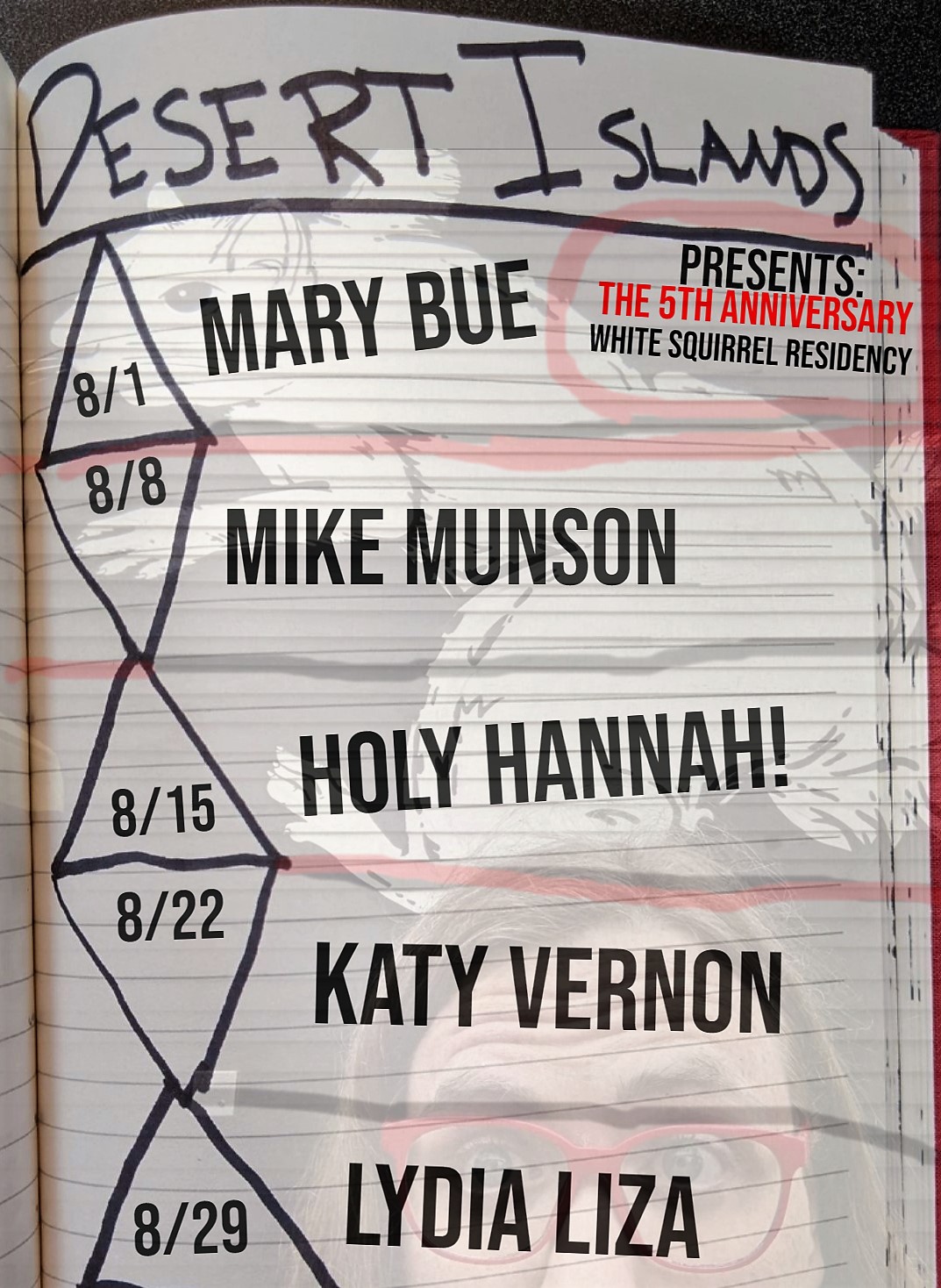 Lydia Liza
Lydia Liza got her start in the group Bomba de Luz, composed of five young Twin Cities musicians. The group started taking shape when lead singer Lydia Liza began teaching herself the guitar at age 14. After composing a handful of original songs, Liza enlisted the help of fellow high school sophomores Evan Slack (electric guitar), Gavin Taylor (bass), John Blanda (keys), and Jonas Taghavi/Judah McCoy (drums), and the band was born.
Armed with an array of varied but mutual musical interests, the group won a battle of the bands in 2010, when they were all just 15. The prize, 24 hours of studio time at McNally Smith College of Music, resulted in the band's 7 song, self-titled EP. One year later they re-entered the McNally Smith studios to record their first full-length album, What a Heavy Weight. Currently, Bomba de Luz is on hiatus as the group finishes their college educations.
After gaining extensive Twin Cities notoriety as a band to watch via appearances on NPR and 89.3 The Current, Bomba De Luz was invited to play First Avenue's Best New Bands showcase in 2012. The following summer the group was asked to perform alongside national acts like Matchbox Twenty, The Goo Goo Dolls, and Minnesota favorites Cloud Cult at the 2013 Basilica Block Party. Lydia Liza has also shared stages with artists like Jake Bugg, P.O.S, Atmosphere, No Bird Sing, Dessa, Frankie Lee, J.E Sunde, Dem AtlaS, Dave Simonett of Trampled By Turtles, Kimya Dawson, Jeremy Messersmith, Al Church, Caroline Smith, Family of The Year, Astronautalis, Chastity Brown, and many others.
Lydia Liza received a 4 year, full-ride scholarship for songwriting and composition to McNally Smith College of Music after she was recognized as a promising new artist through her many features and collaborations. Some collaborations of note are her work with Toki Wright & Big Cats, Eric Mayson, Xela, Slack, Caroline Smith as a backup singer, P.O.S, Homeless & Big Cats, Dem AtlaS, many Rhymesayers artists, Jeremy Messersmith and other various artists from the Twin Cities and the Midwest area.
+++++++
Desert Islands is a weekly program that airs every Wednesday from 10-NOON (CST) on KFAI. Each week Doc makes a mixtape based on their guests' top 10, all time favorite, desert island records.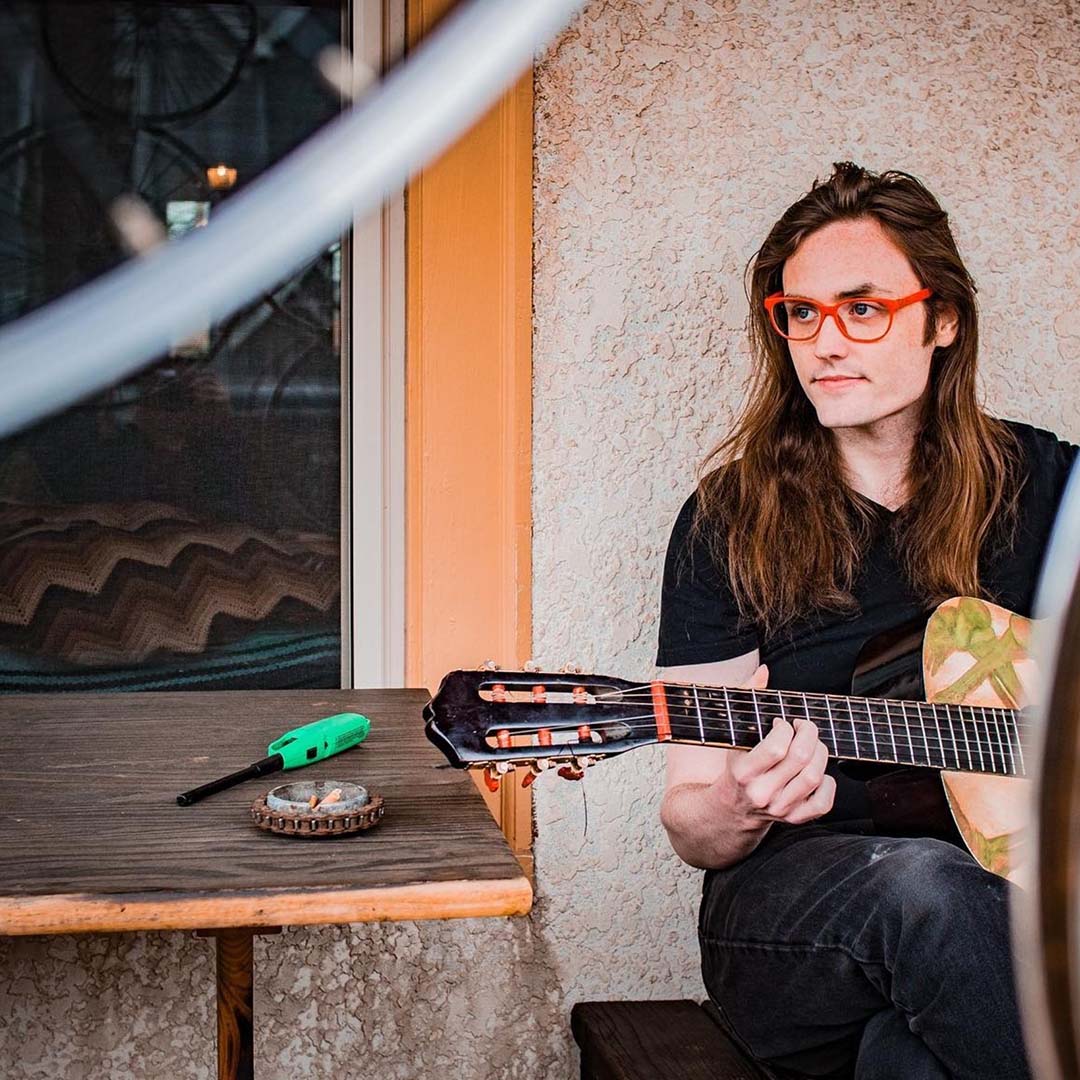 theyself
a panic attack you can dance to
"hillbilly house music"
Commonly known as 'Doc' Pat Dougherty is the artist and multi-instrumentalist behind theyself. Getting their start writing songs in a borrowed storage closet on the West bank of Minneapolis Doc has performed and released records with several bands including Fairfax, AK and currently Elle PF.