Conduit Books & Ephemera presents Minds on Fire Live
Wednesday July 26 @ 7:00 pm

-

8:30 pm
The third episode of Minds on Fire Live poetry reading. Please join us and we'll celebrate Summer with words and visions for minds on fire. DJ Tim to follow the reading.
This months readers:
Matt Hart is the author of nine previous books of poems, including The Obliterations (also from Pickpocket). In 1993, he co-founded Forklift, Ohio: A Journal of Poetry, Cooking, & Light Industrial Safety, for which he served as editor-in-chief until 2019. He lives in Cincinnati where he teaches at the Art Academy of Cincinnati, co-edits the journal Sôrd?d, and plays in the post-punk band NEVERNEW: www.nevernew.net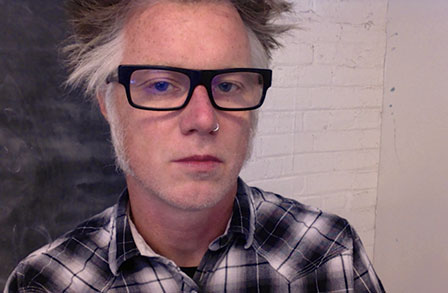 +++++++
Matt Mauch is the author of five books of lyrical prose and poetry, including A Northern Spring, We're the Flownover. We Come From Flyoverland., Bird~Brain, If You're Lucky Is a Theory of Mine, as well as the chapbook The Brilliance of the Sparrow. He founded the Great Twin Cities Poetry Read and the journal Poetry City, and has organized and hosted many other poetry readings and events. Mauch's work has been recognized by the Minnesota State Arts Board and as a finalist for National Poetry Series and other national and international contests. His work has appeared in numerous journals, including Conduit, The Journal, DIAGRAM, Willow Springs, The Los Angeles Review, Forklift, Ohio, Sonora Review, Water~Stone Review, and on the Poetry Daily and Verse Daily websites. Mauch lives in Minneapolis and teaches in the AFA in Creative Writing program at Normandale Community College.
++++++
Born in New York, poet Carmen Giménez Smith earned a BA in English from San Jose State University and an MFA in creative writing from the University of Iowa. She is the author of six collections of poetry, including Cruel Futures (City Lights, 2018); Milk and Filth (2013), a finalist for the National Book Critics Circle Award; and Goodbye, Flicker (University of Massachusetts Press, 2012), winner of the Juniper Prize for Poetry. She is the author of the memoir Bring Down the Little Birds: On Mothering, Art, Work, and Everything Else (University of Arizona Press, 2010), which received an American Book Award. She also coedited Angels of the Americlypse: New Latin@ Writing (Counterpath Press, 2014).
Giménez Smith is chair of the planning committee for CantoMundo and is the publisher of Noemi Press. A professor of English at Virginia Tech she is also a poetry editor of The Nation, with Stephanie Burt.